▼▼ DE'LLOWEEN: PANDEMONIUM ▼▼
On the night of November 3rd, let yourself be bewitched by the beats of diabolical drums while you rejoice in an infernal atmosphere of decadence and chaos! LESPACEMAKER invites you to its second annual De'lloween party: PANDEMONIUM, this time in our brand new 15,00-square-foot Palais Inferno in the Centre-Sud.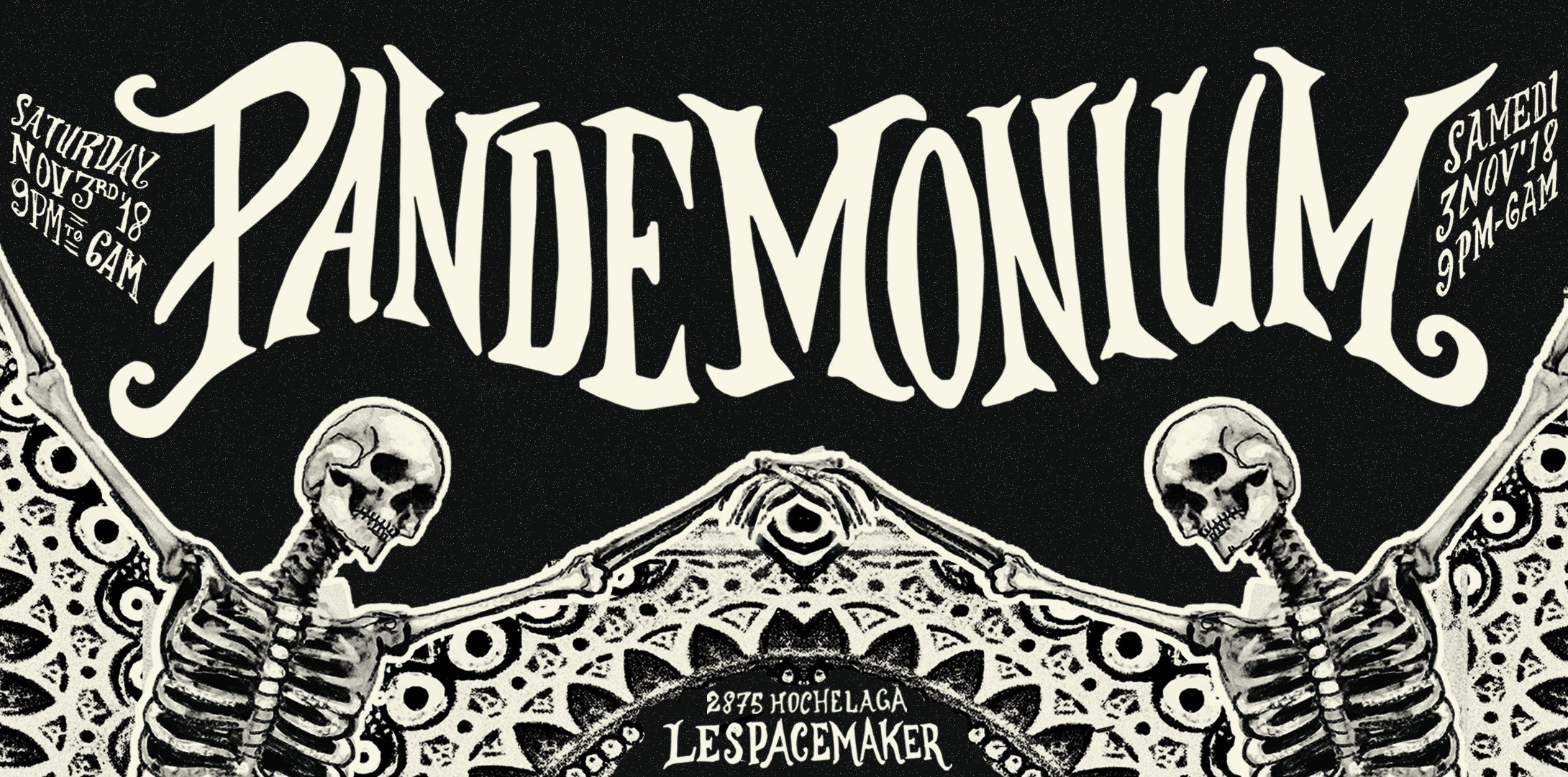 Damned to dance and celebrate all night long, you will have the opportunity to discover the new LESPACEMAKER premises.
►►► INFOS & TICKETS