LESPACEMAKER is a makerspace and community workshop in Montreal where you can make all kinds of creative projects. Sign up for a tour to see our wood, metal, 3d, textile, screen printing, electronics, ceramics and bike workshops!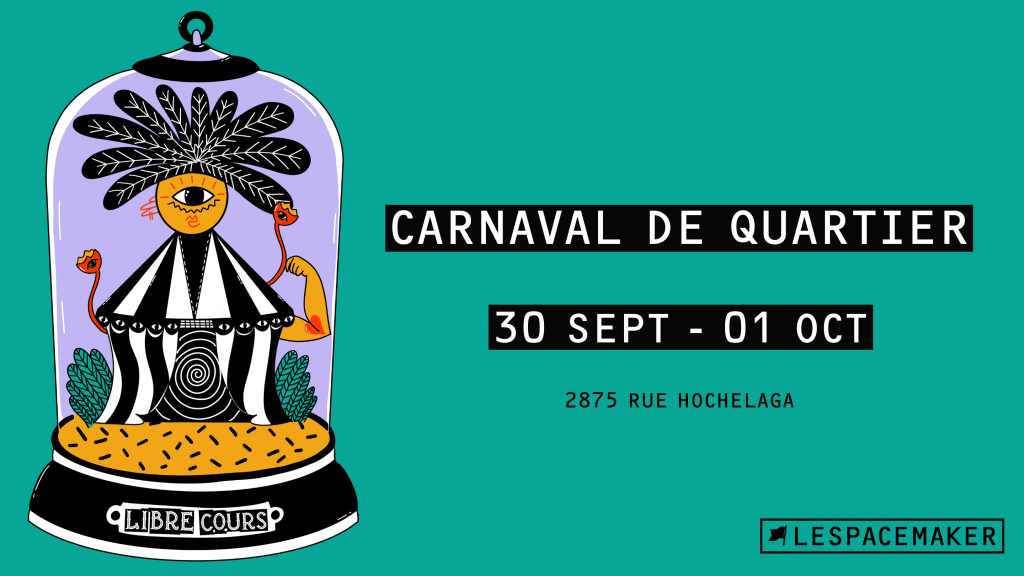 For Culture Days, we're hosting a third edition of Libre Cours.
This year's program includes : Artistic performances, musical stages, craft market, LESPACEMAKER workshop tour, float, refreshments and yum yum.
Artists, please fill in the registration form to exhibit your creations!
https://form.jotform.com/221446565080252
LESPACEMAKER members, if you'd like to propose a demonstration, a participatory activity… or anything else. Please fill in the activities form!
https://docs.google.com/spreadsheets/d/1ZQulc2ecH2jW8UUUx-R2qEaRTEUTDVylyPWEz12jMx4/edit#gid=0
See you soon for more details!