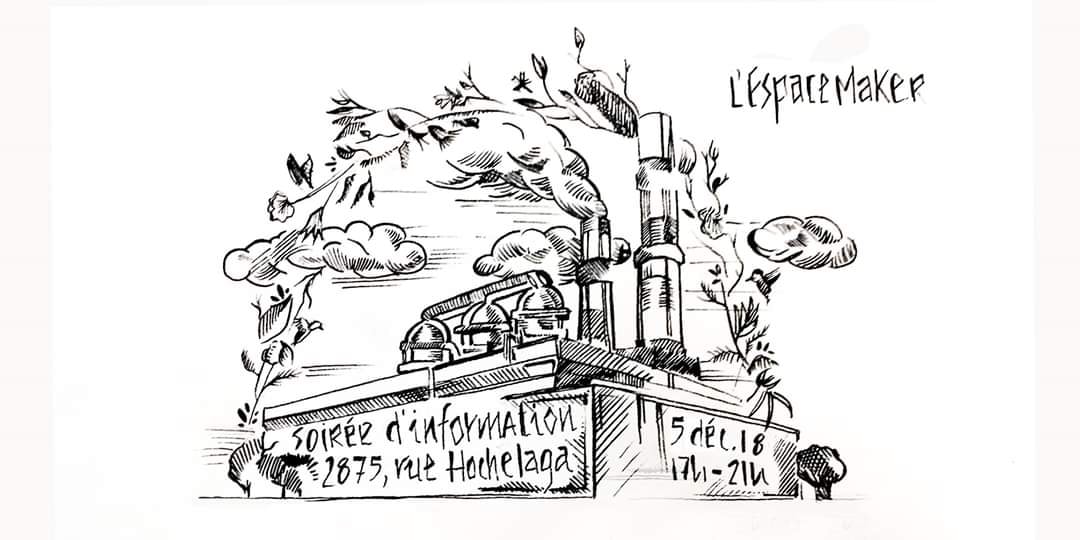 You've heard about this community maker workshop project in the Centre-Sud area and want to find out more about LESPACEMAKER's features, objectives and culture? Come to our information session, where we will explain everything about the project: its intentions, the workshops we'll be offering, how it works and all the different ways you can participate. At the same time, you can visit the site and tell us how you want to get involved before the official opening.
Snacks and drinks will be served. Paying bar (Fundraising mode).
We look forward to meeting you soon.
17:00 Open House / Apero
18:30 Presentation
20:00 Questions & Discussion
►►► TICKETS